Portfolio
Artwork is organized by series. Please use the Search button below to to find artwork by title or subject matter.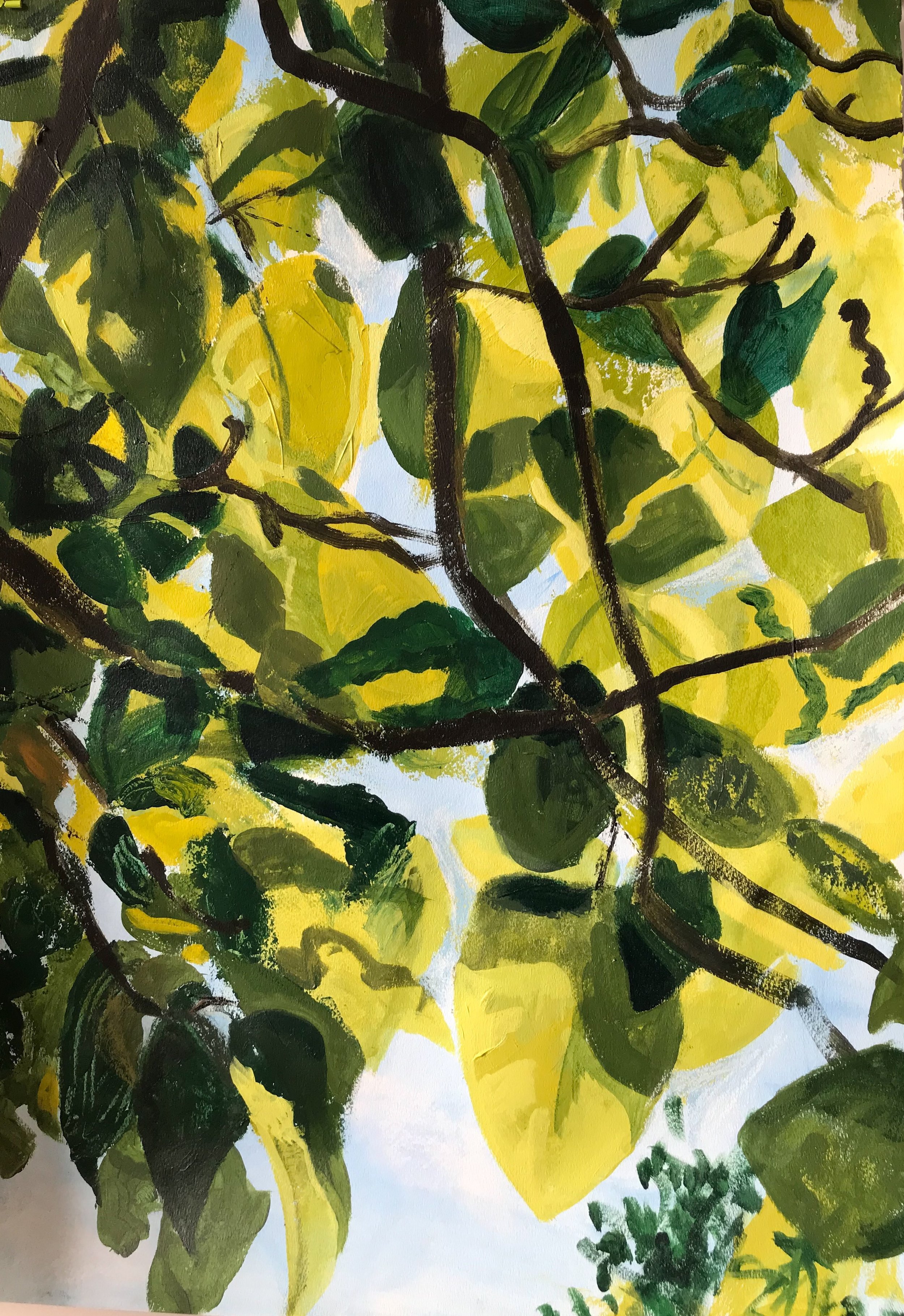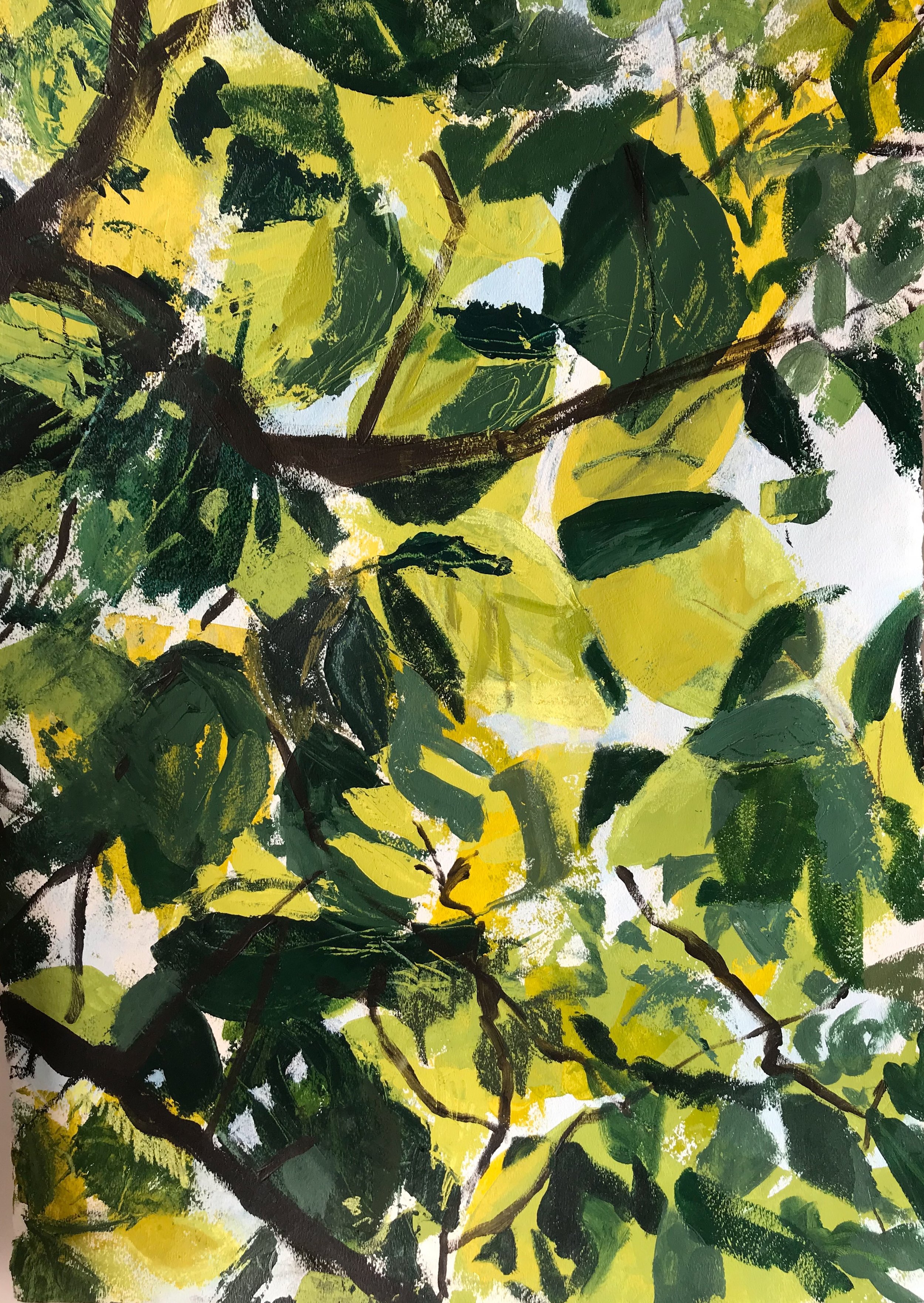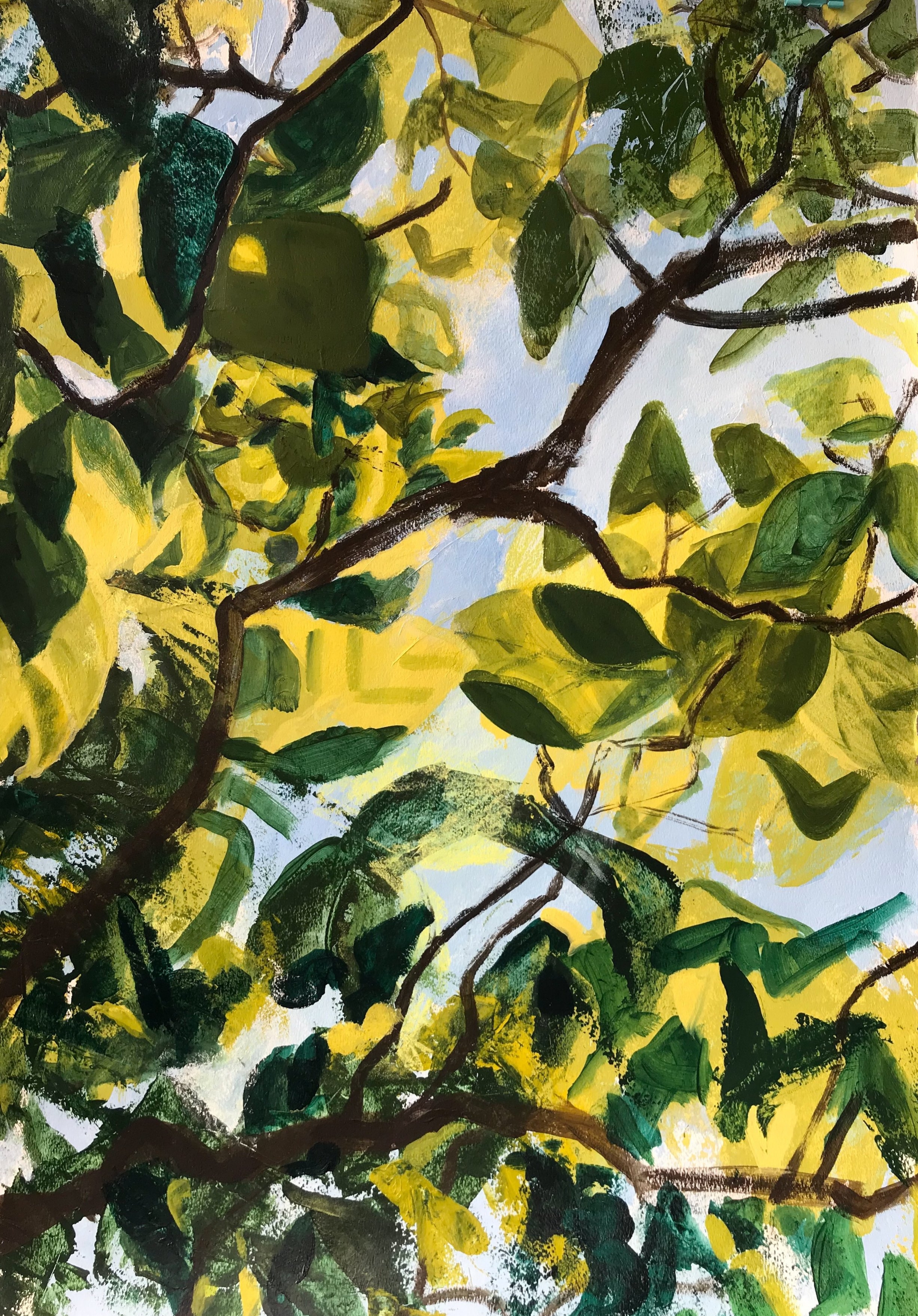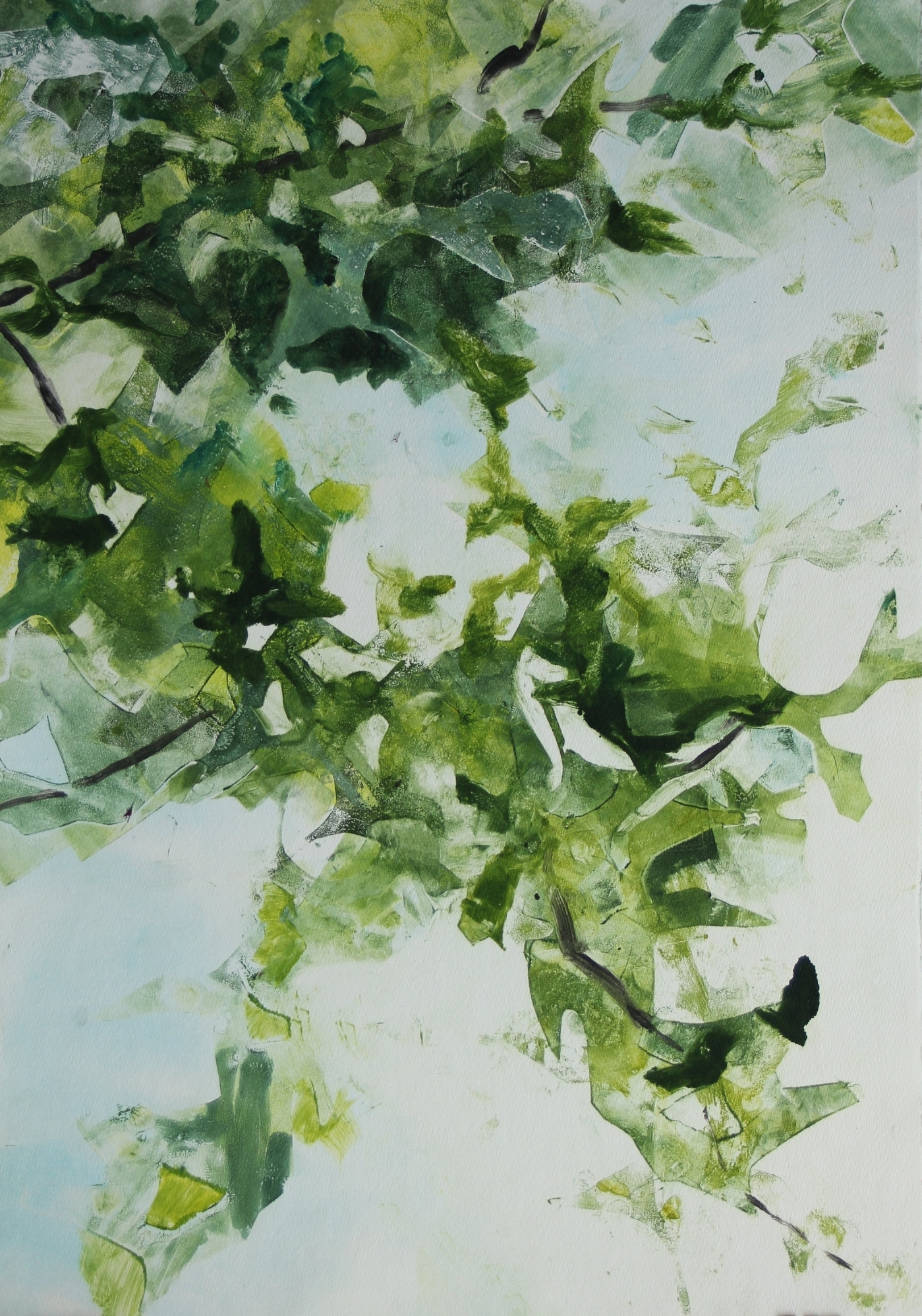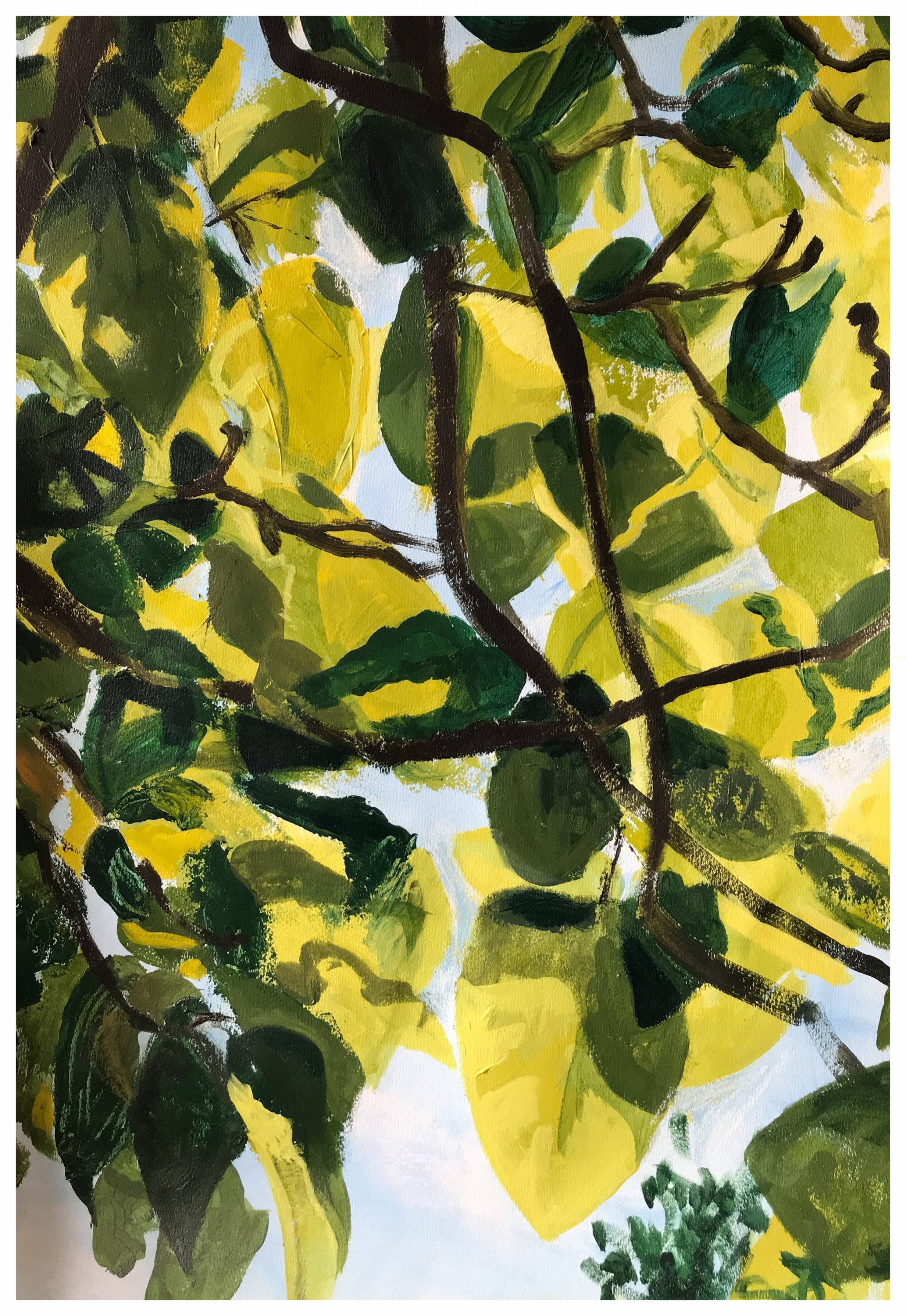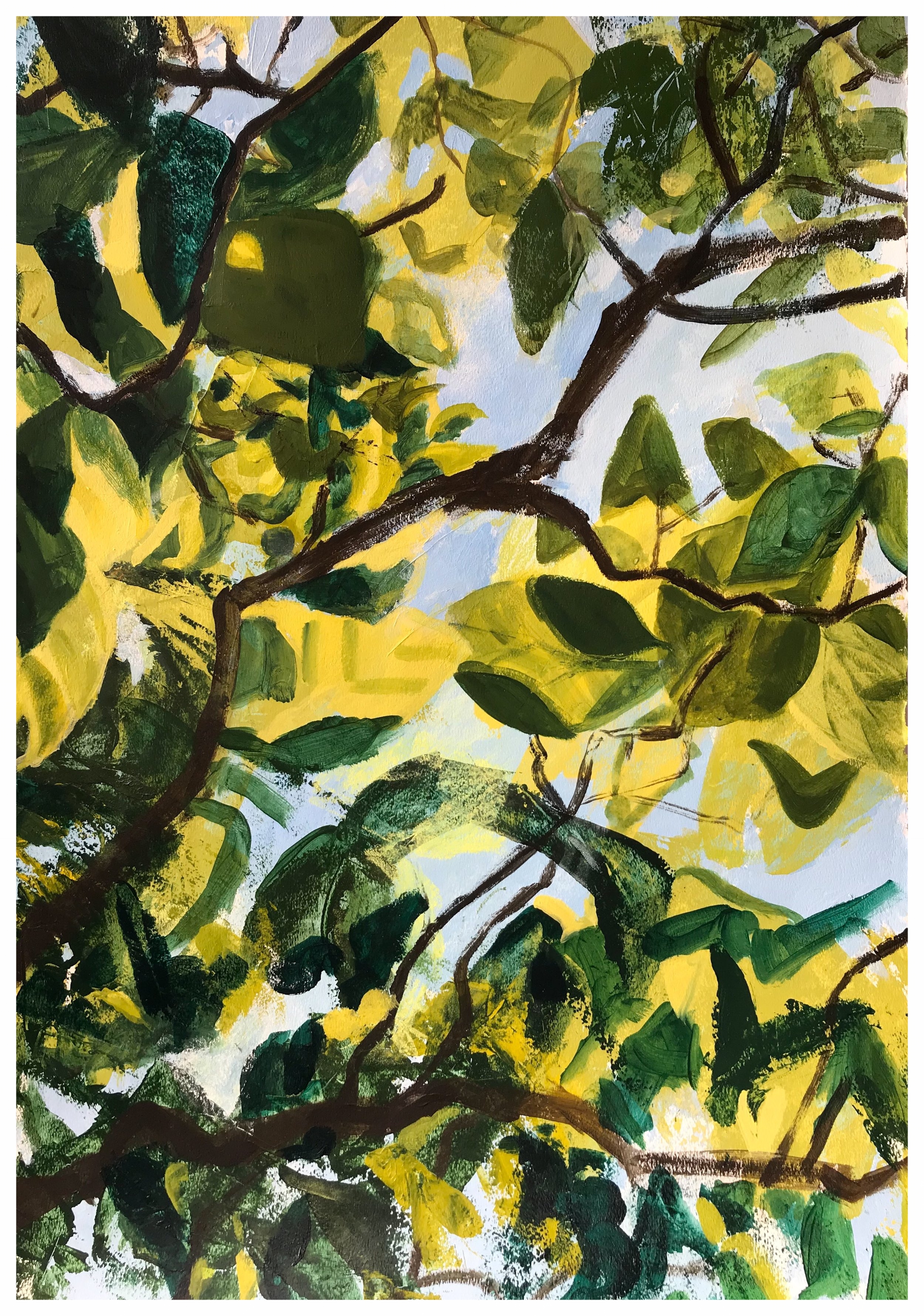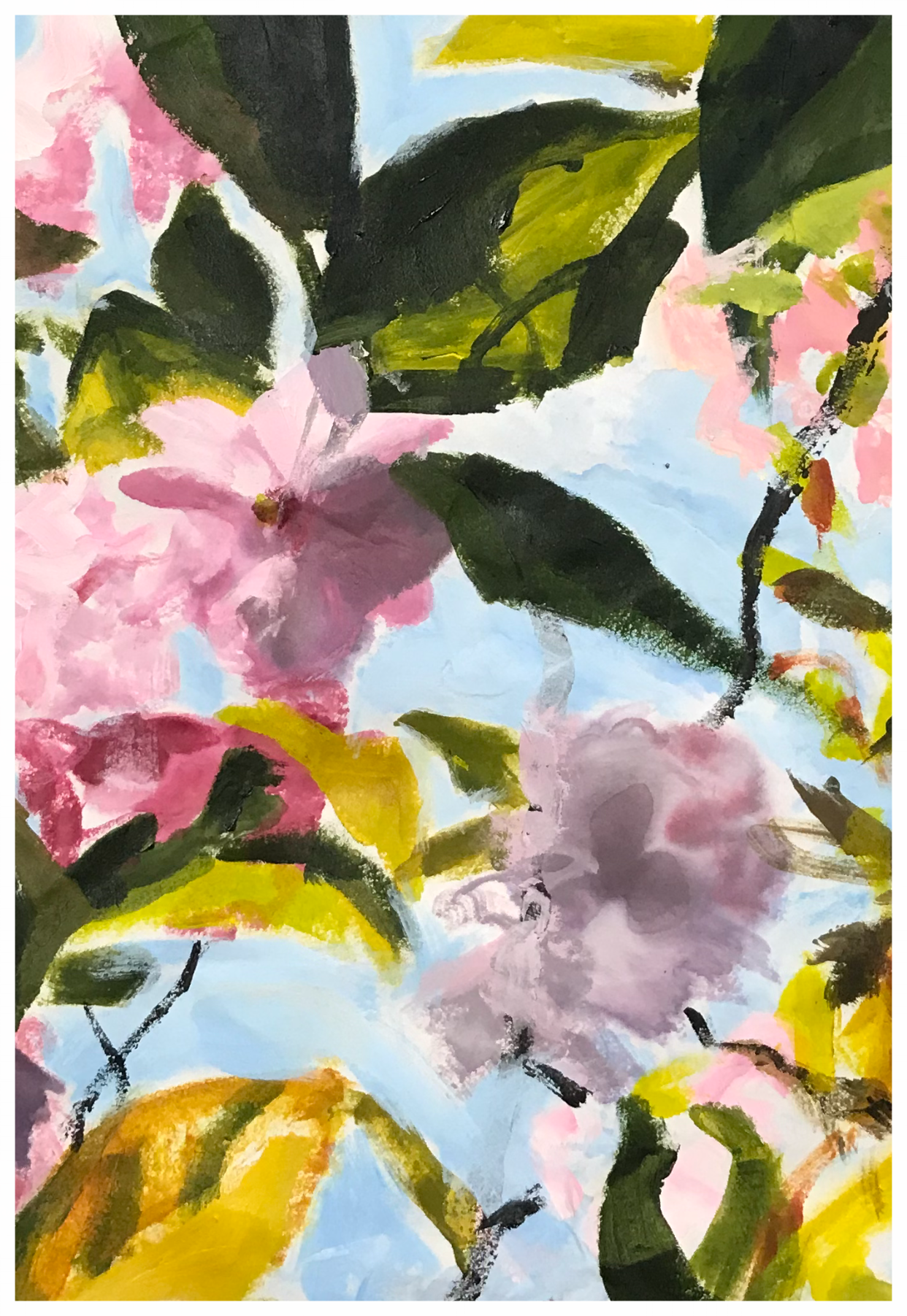 Trees
Branches against the sky are the subject of these paintings and monotypes. In this age of digital information overload, the simplicity of a bright spring-green tree against a blue sky is very compelling to me. In this series I am attempting to capture the sense of looking up through a tree in bloom or with the sun filtering through its leaves.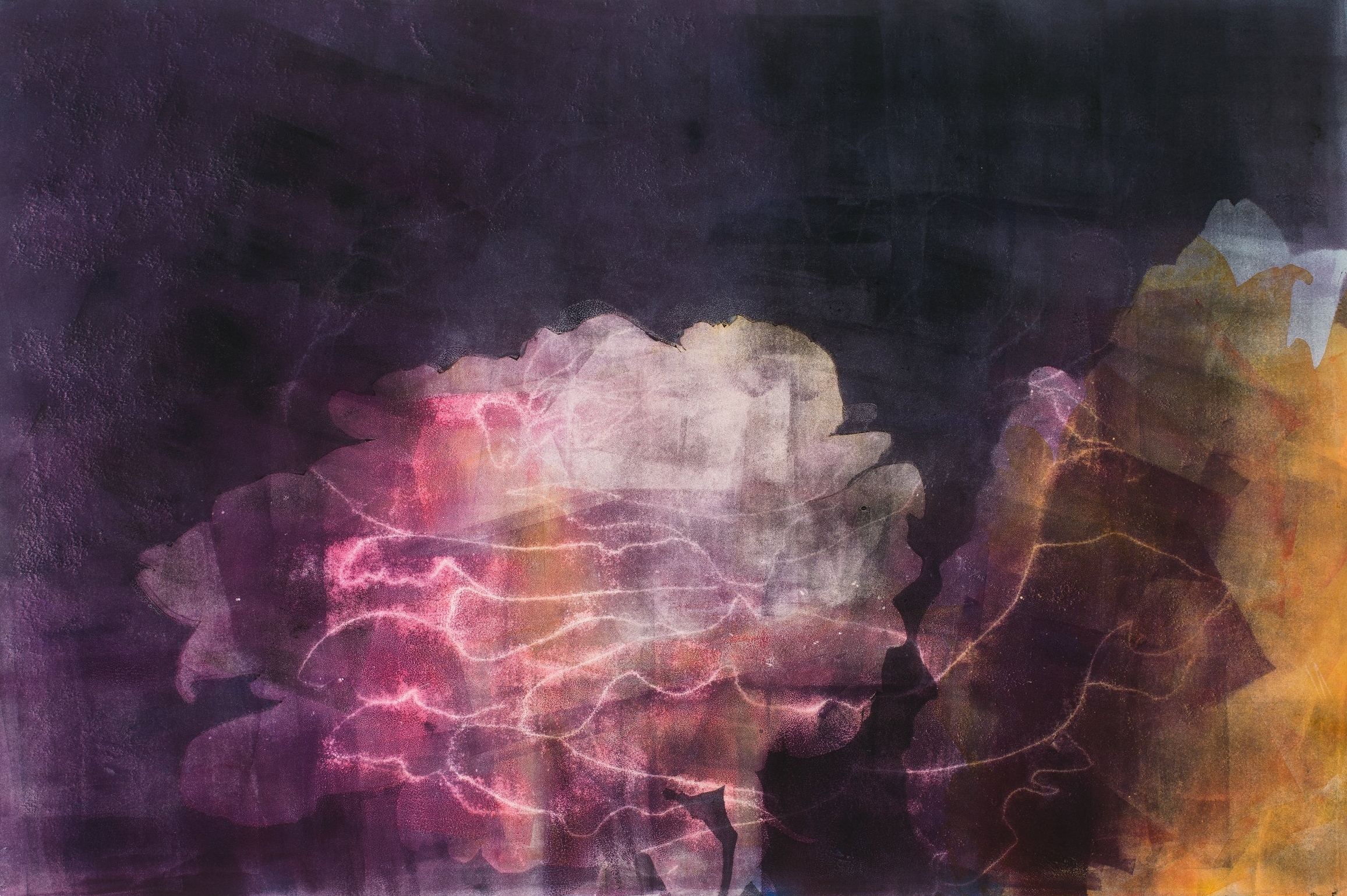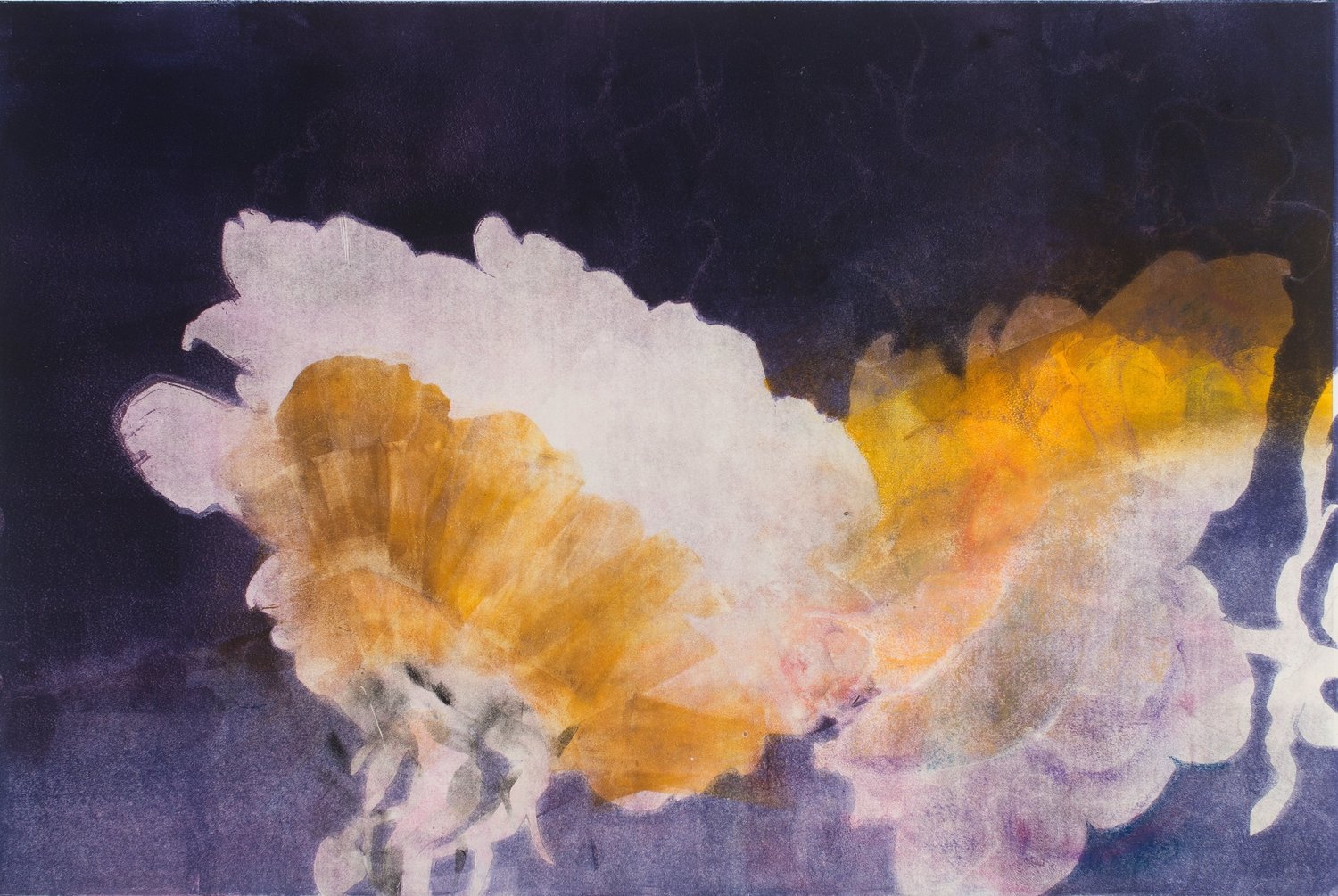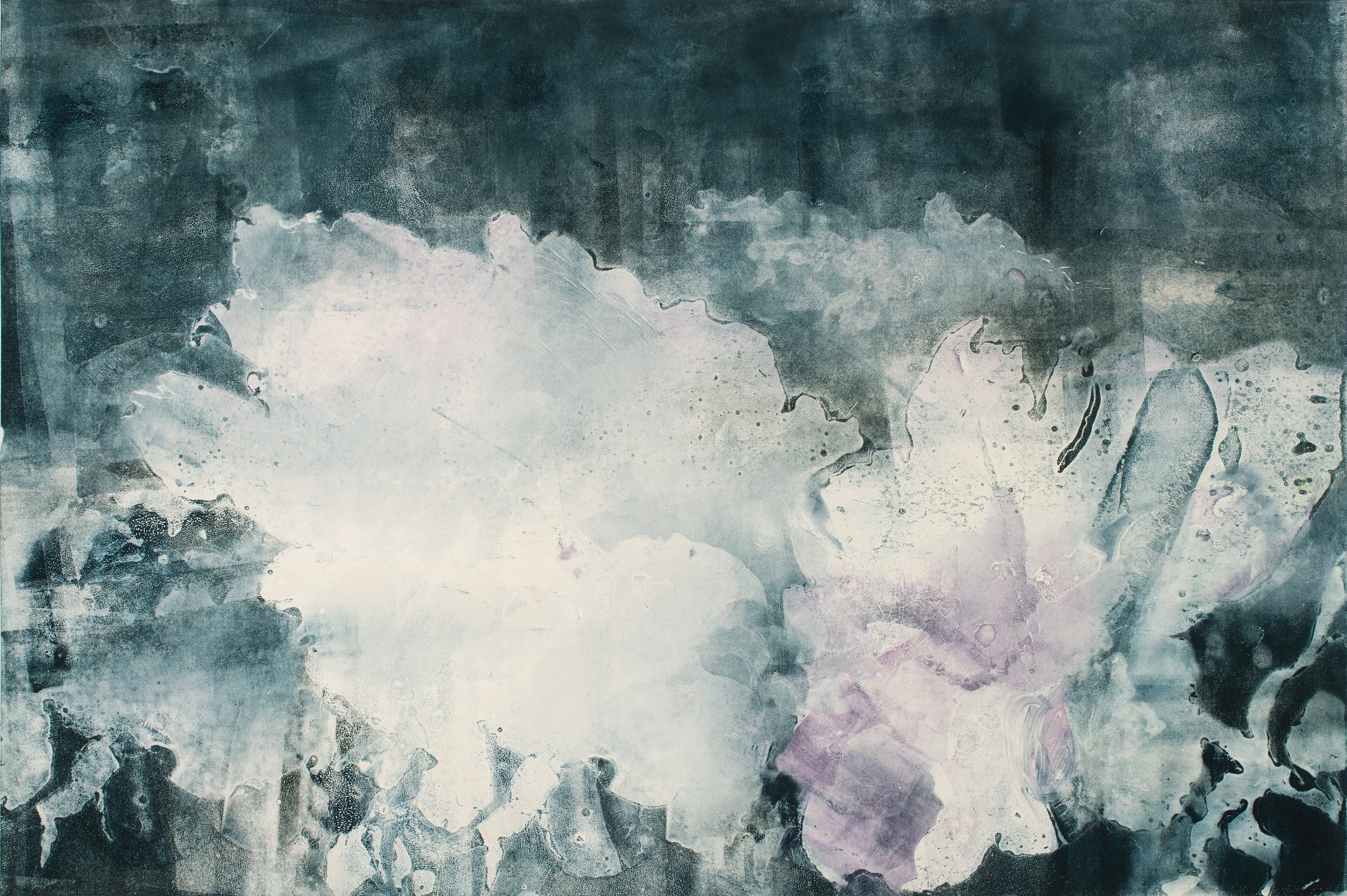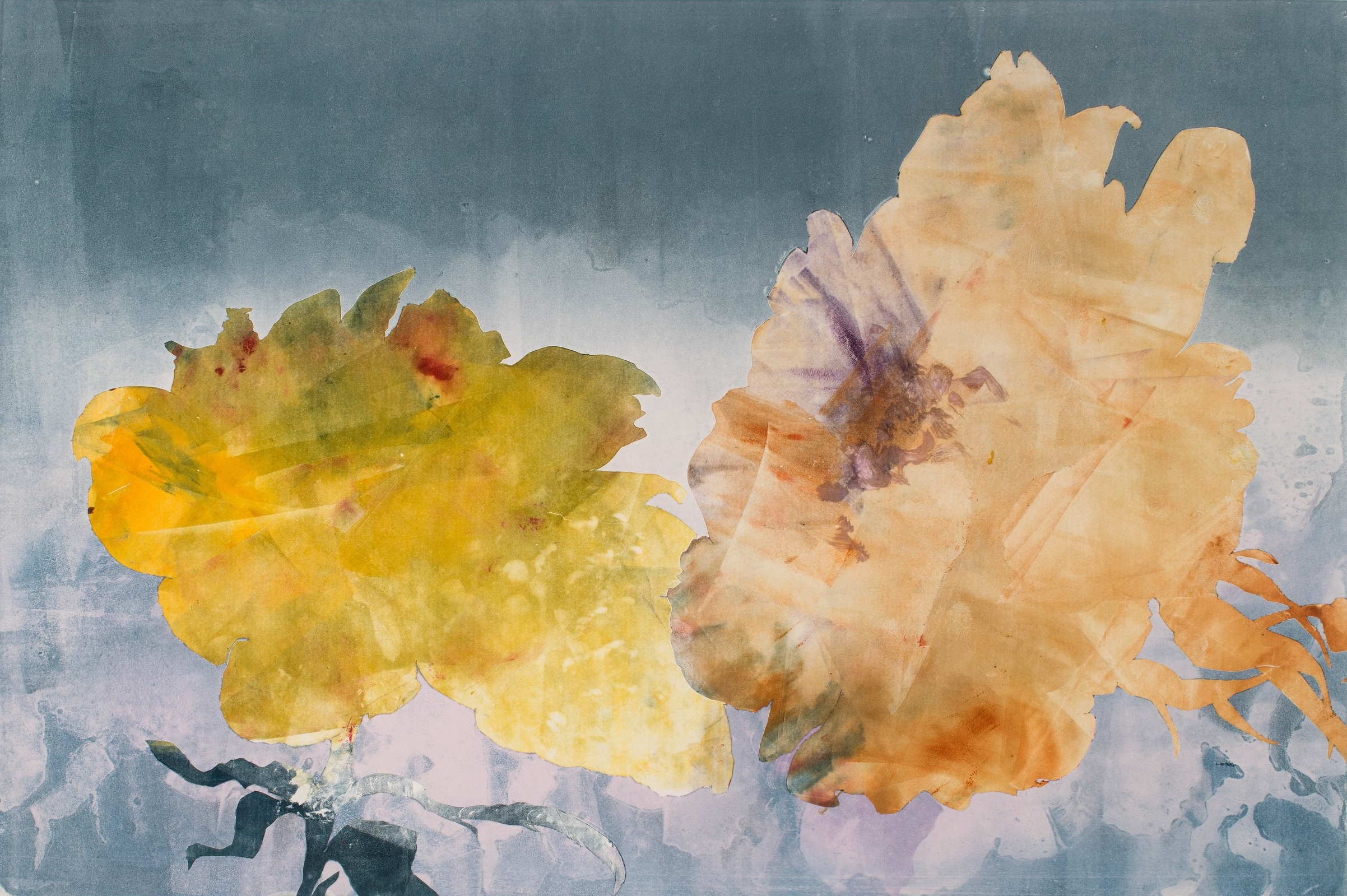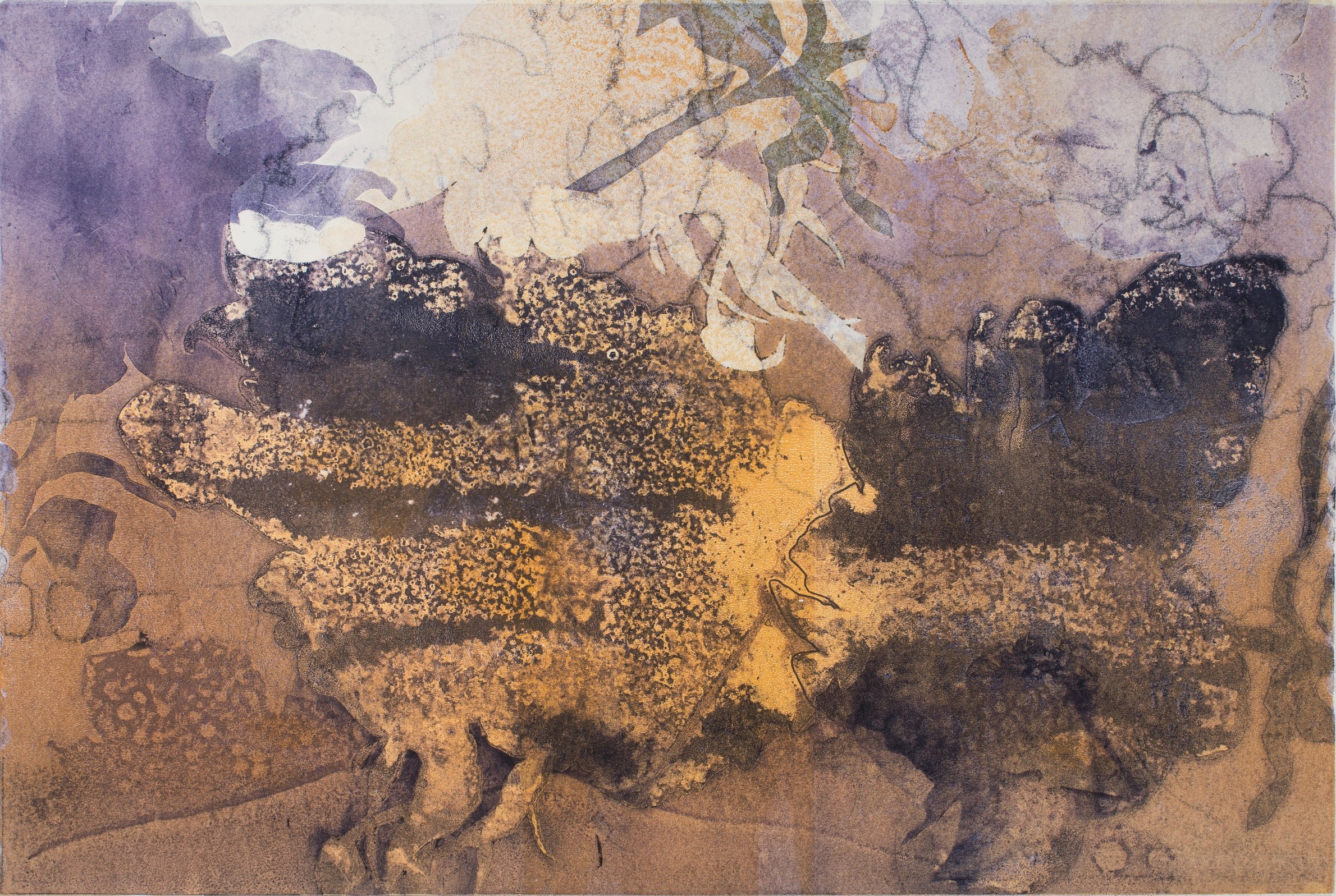 Roses
The monotype series Roses is inspired by the Polaroid photographs of Cy Twombly. I have long marveled at the painterly quality of these photographs. The sense of light is very beautiful and his flower photos in particular are very delicate and soft, poignantly capturing the ephemeral nature of all living things. It is this quality in particular that drew me to attempt my own depiction of flowers, in this case monotypes of roses, glowing and fragile in the garden.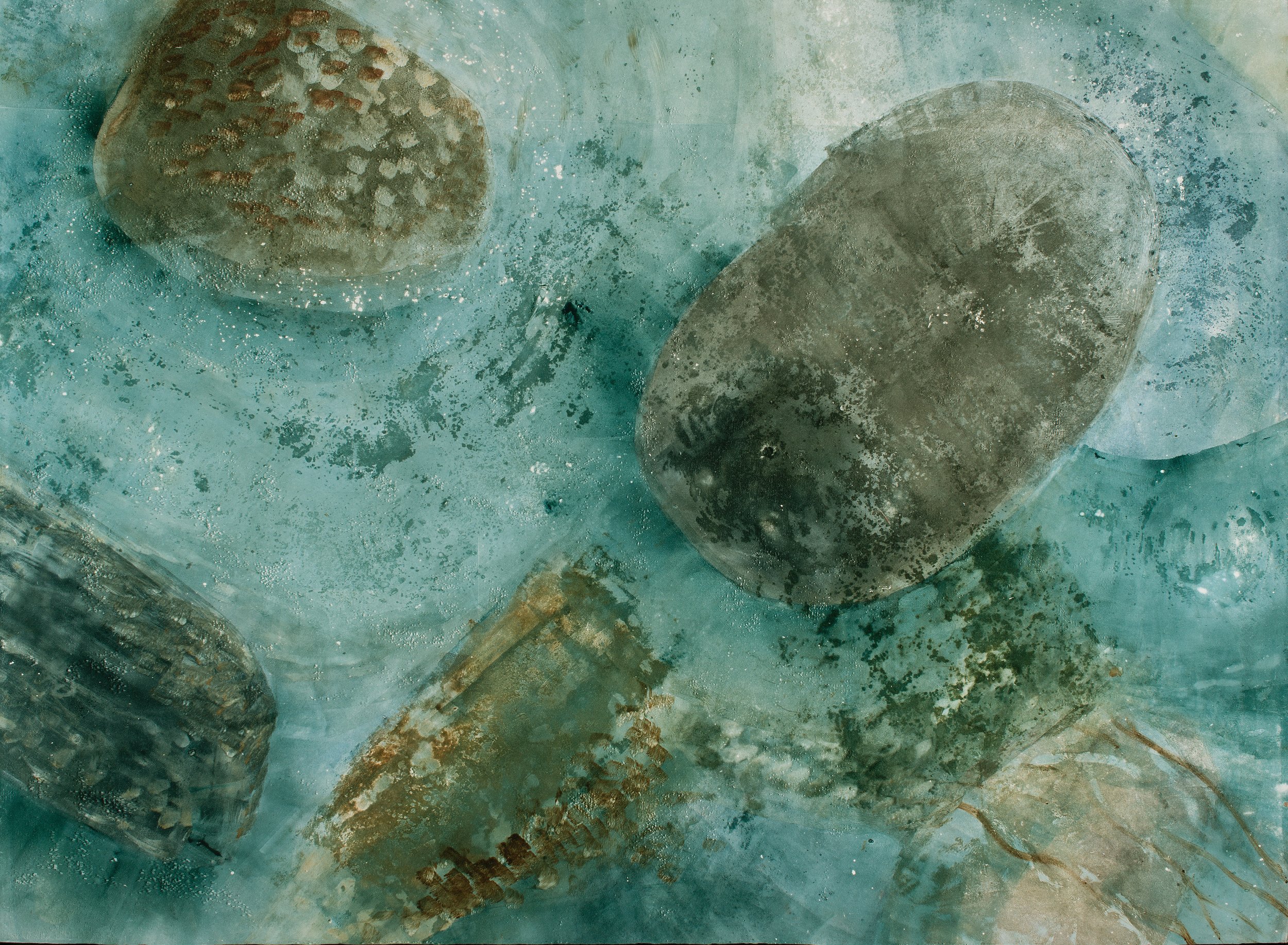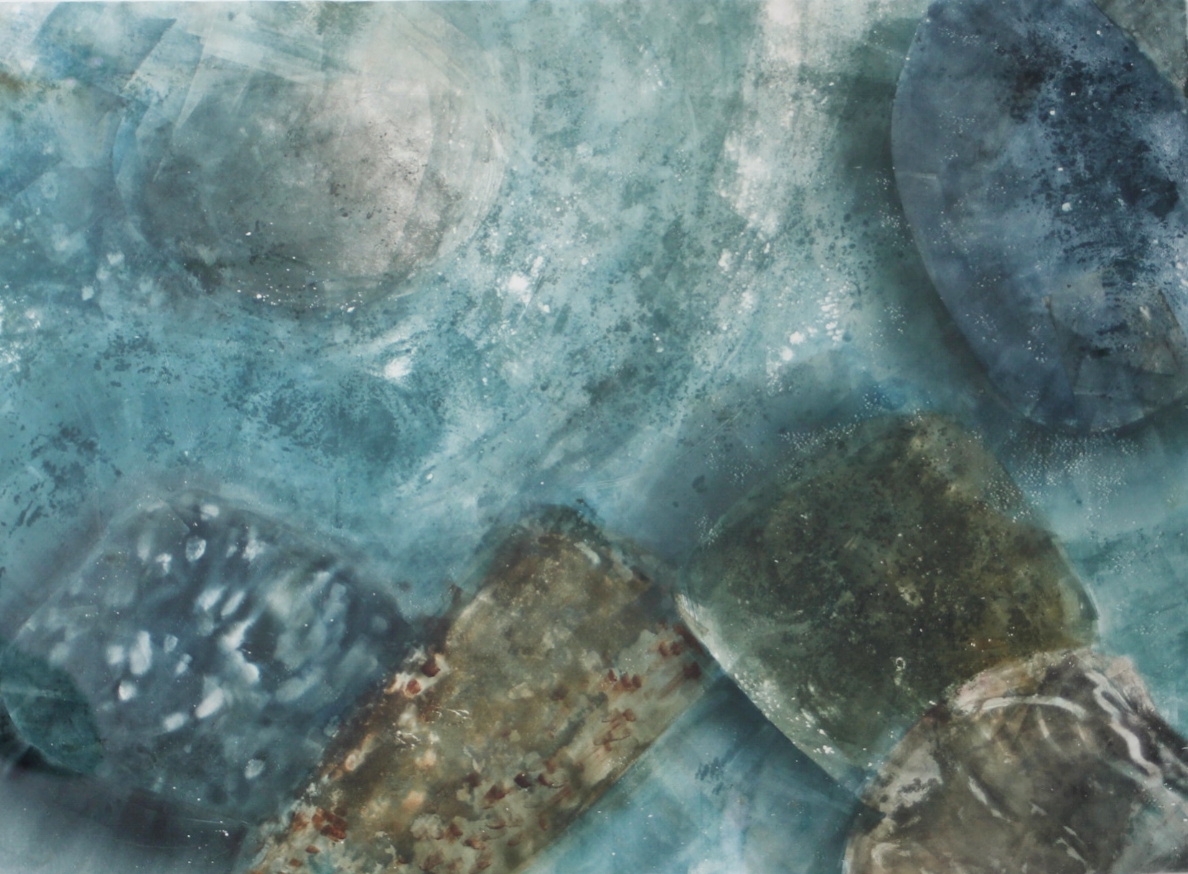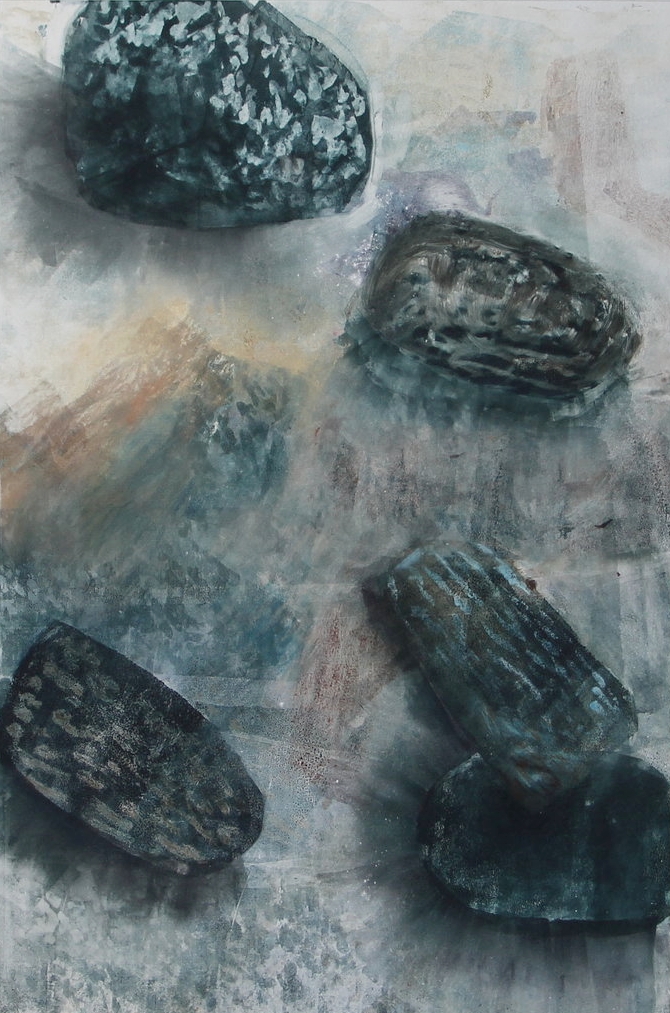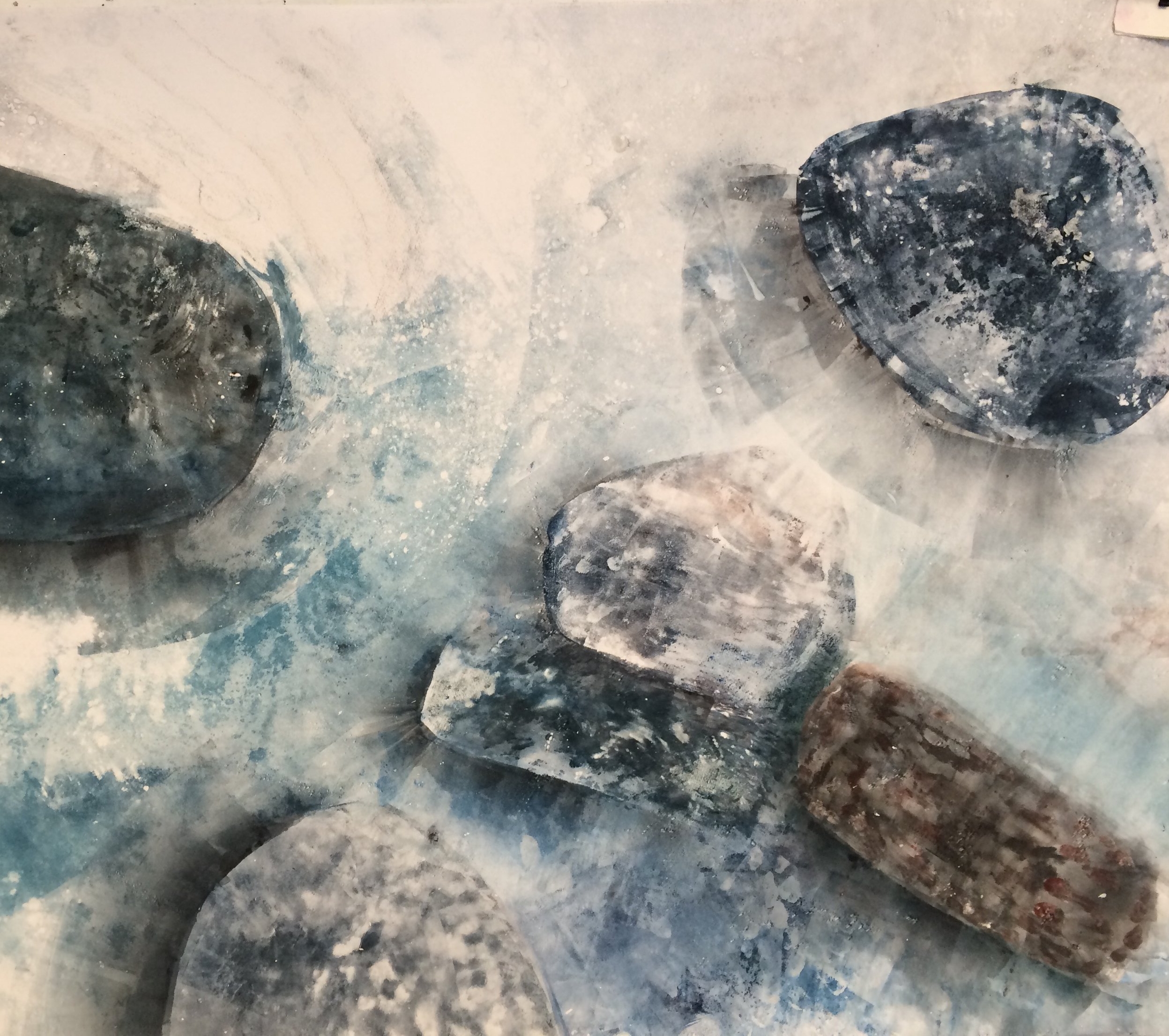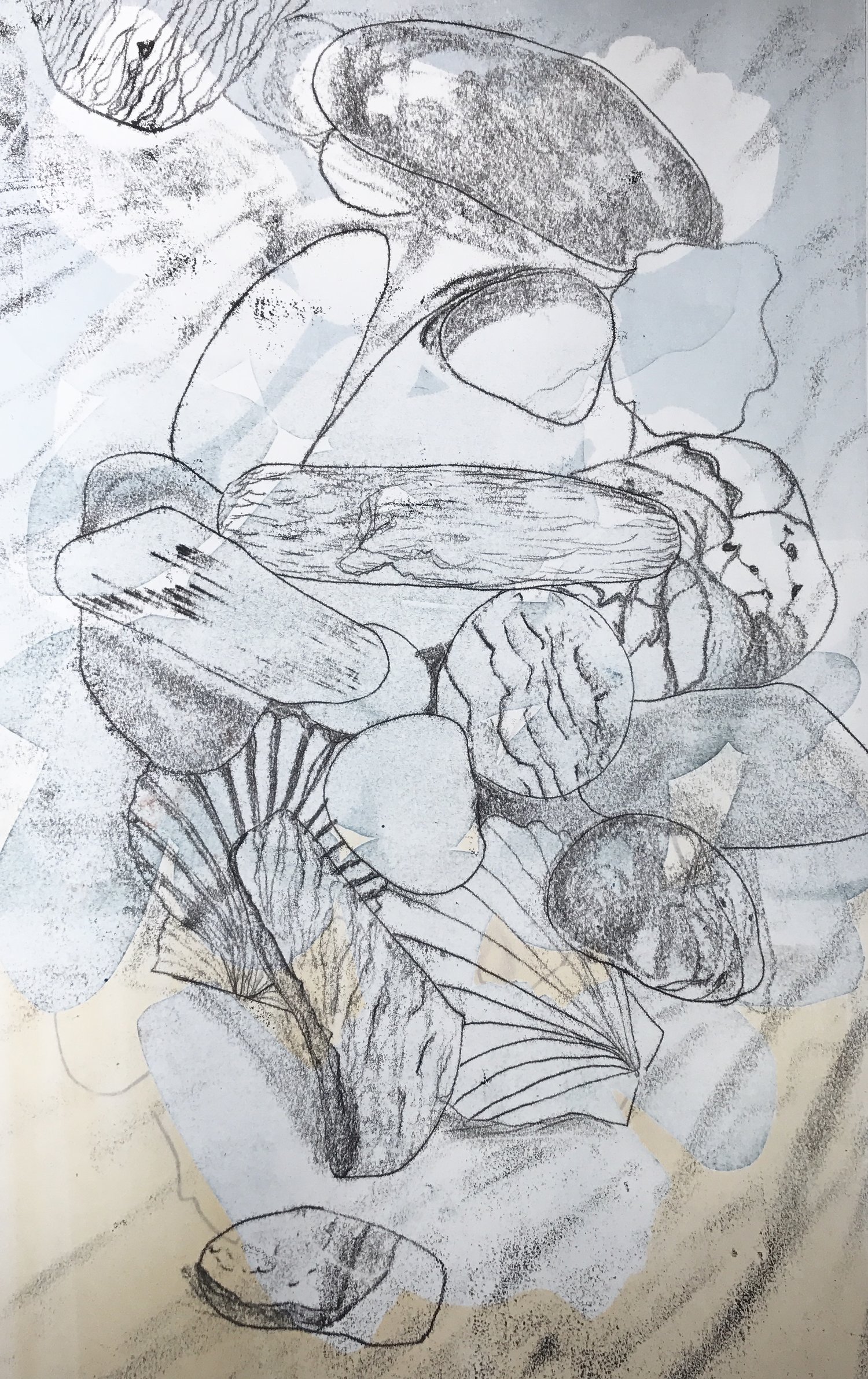 Cuttyhunk
This series features monotypes of rocks, seaweed and shells collected and photographed on the beaches of Cuttyhunk, Massachusetts. Cuttyhunk is the last island in the chain of the Elizabeth Islands off the coast of Cape Cod. It is a beautiful place and the varied character found in each stone and shell collected there informed these prints.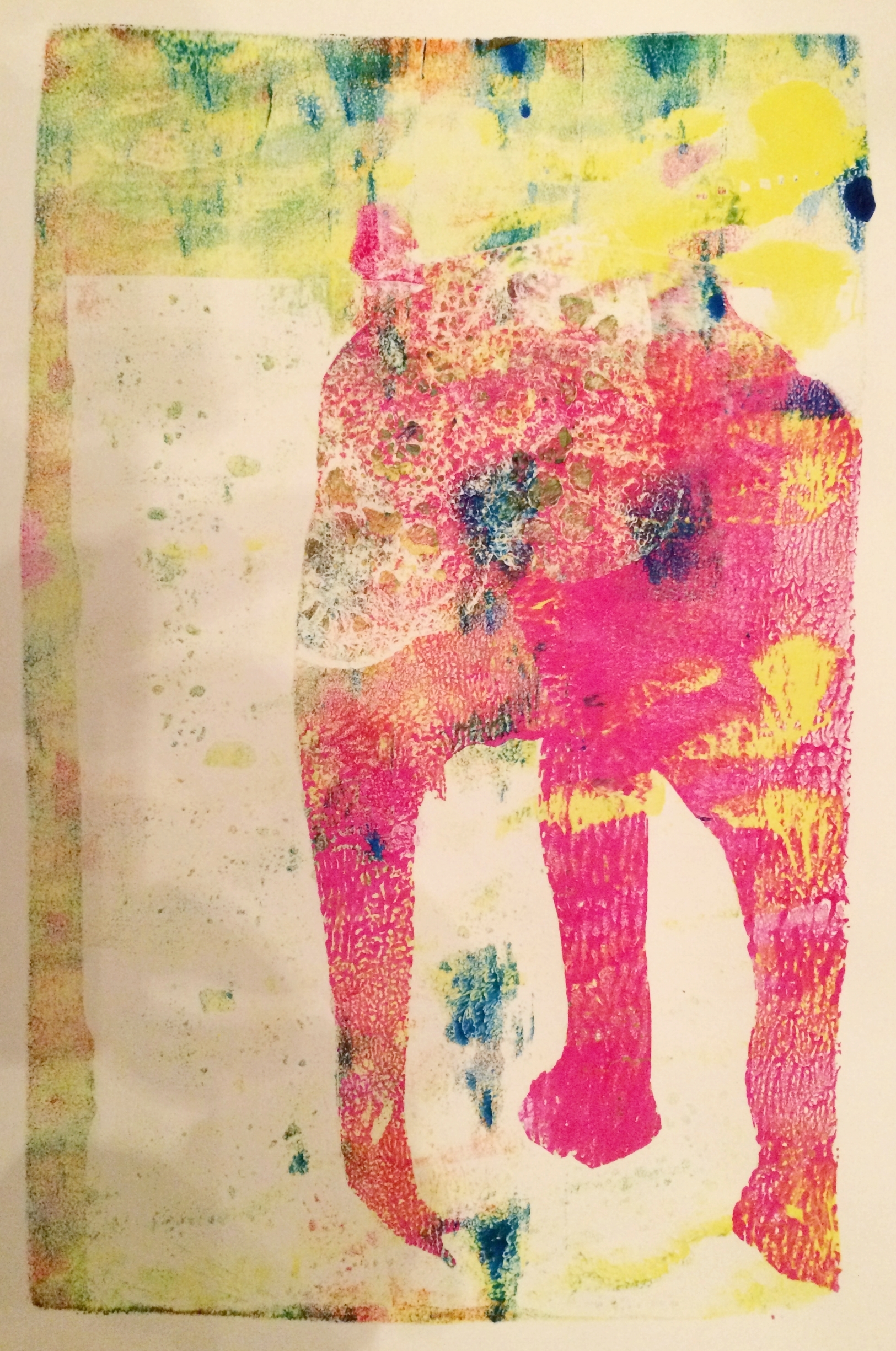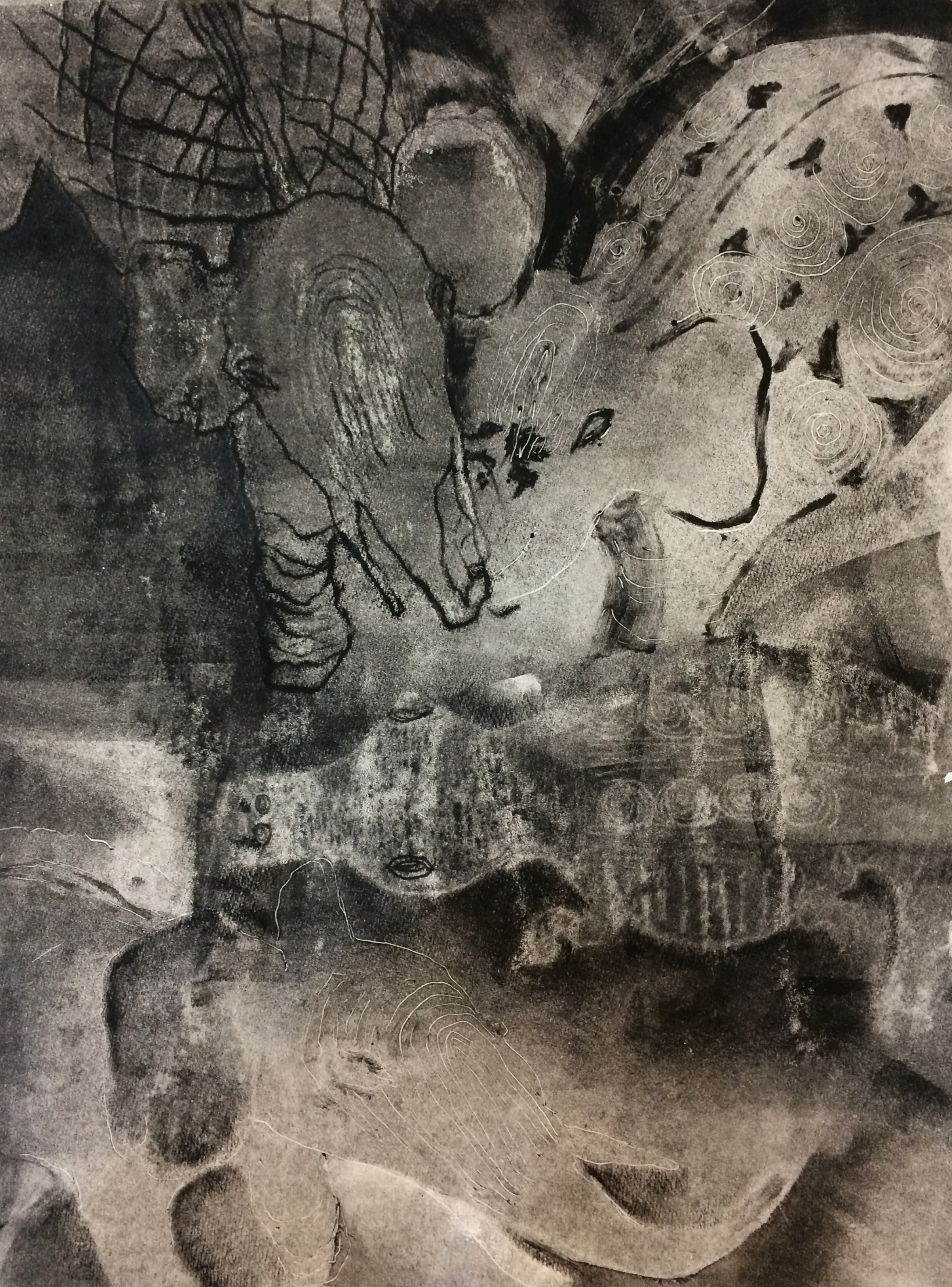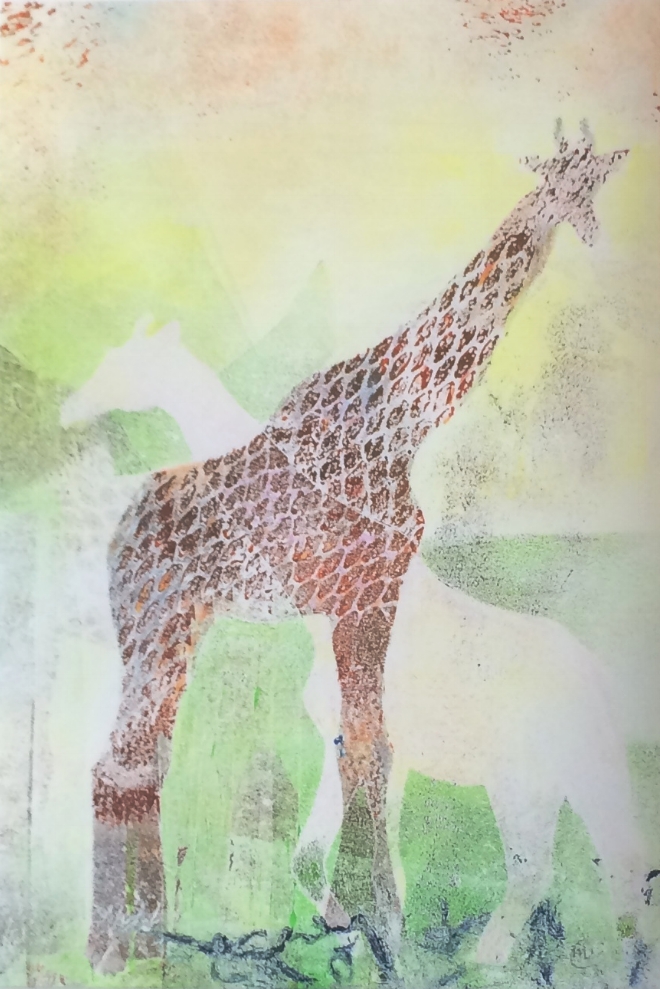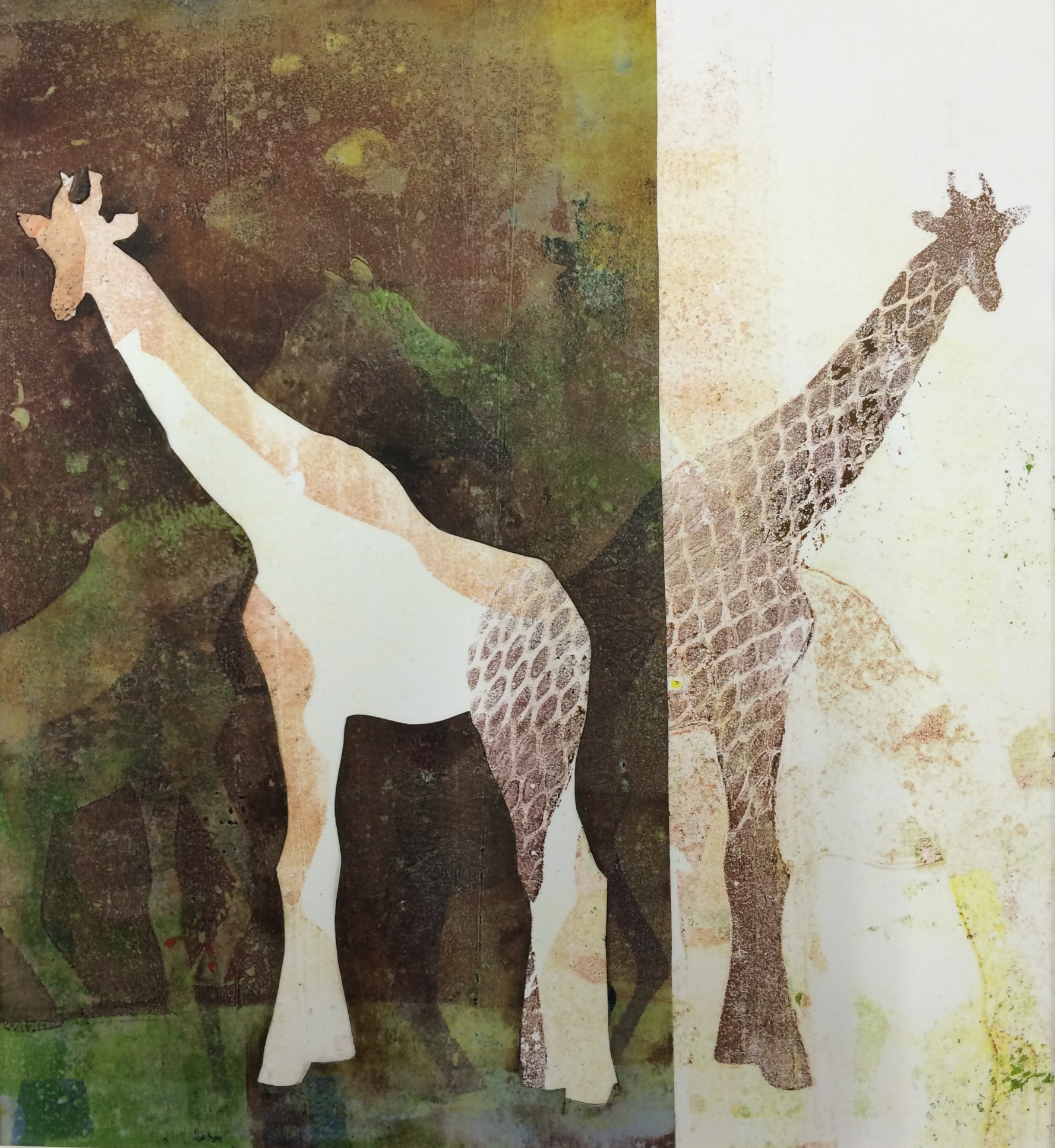 Spirit Animals
Animals have always been a source of inspiration for my artwork, I've been drawing them since I was a child and the facination continues. Elephants have a special resonance for me, they have come to symbolize family and motherhood because of the strong shared bonds elephants have within the herd. Many other animals intrigue me, so this is a series I imagine working on long into the future.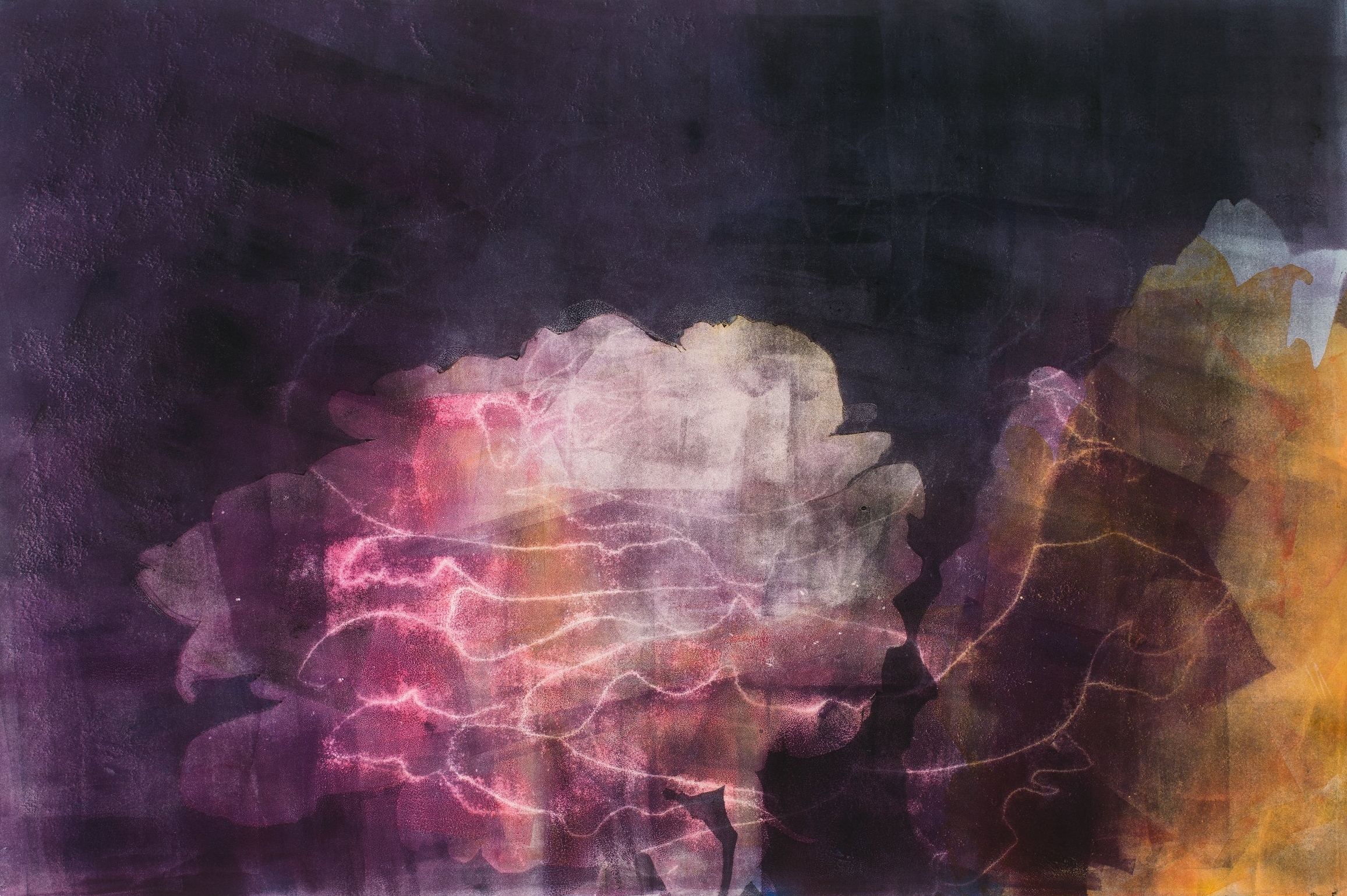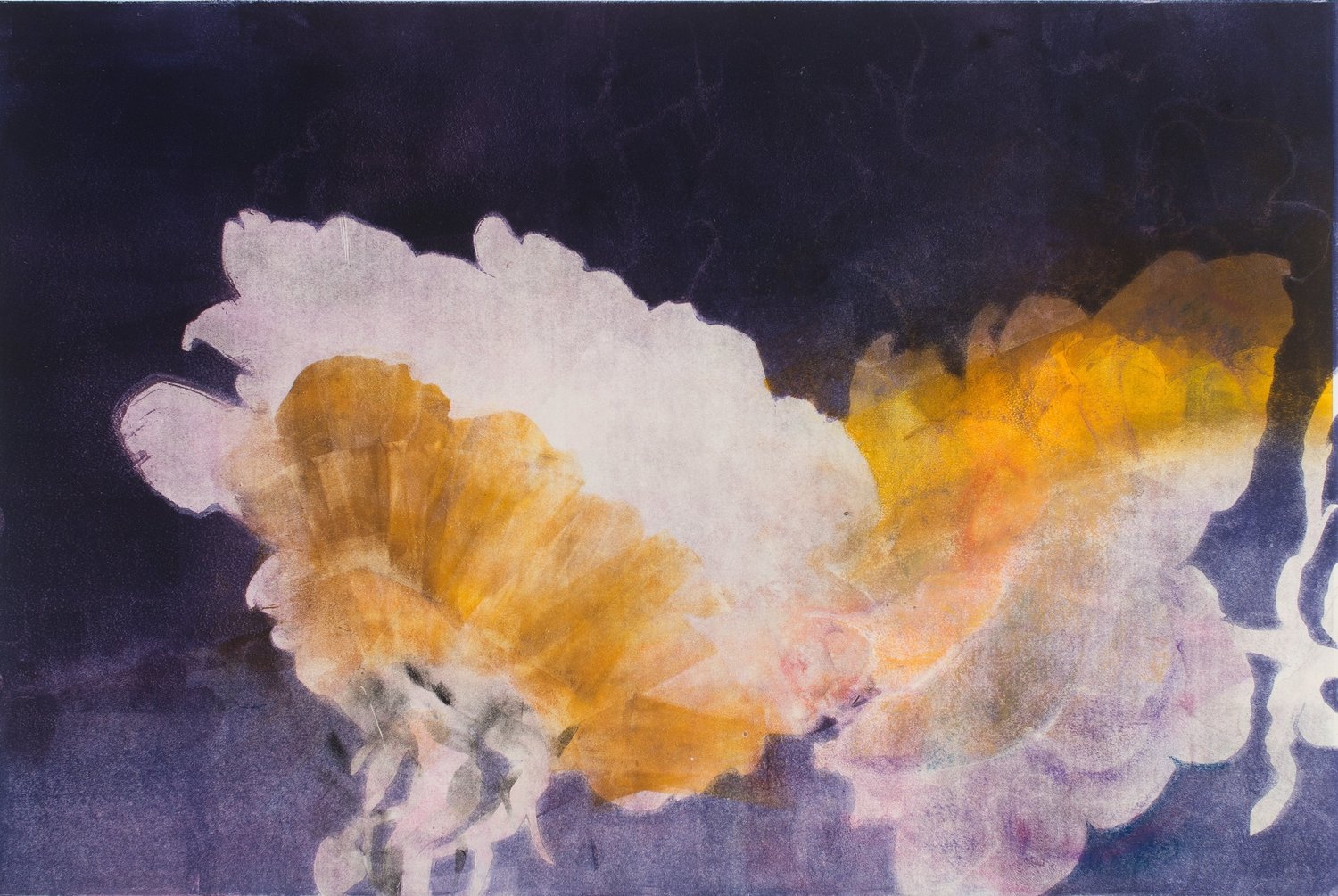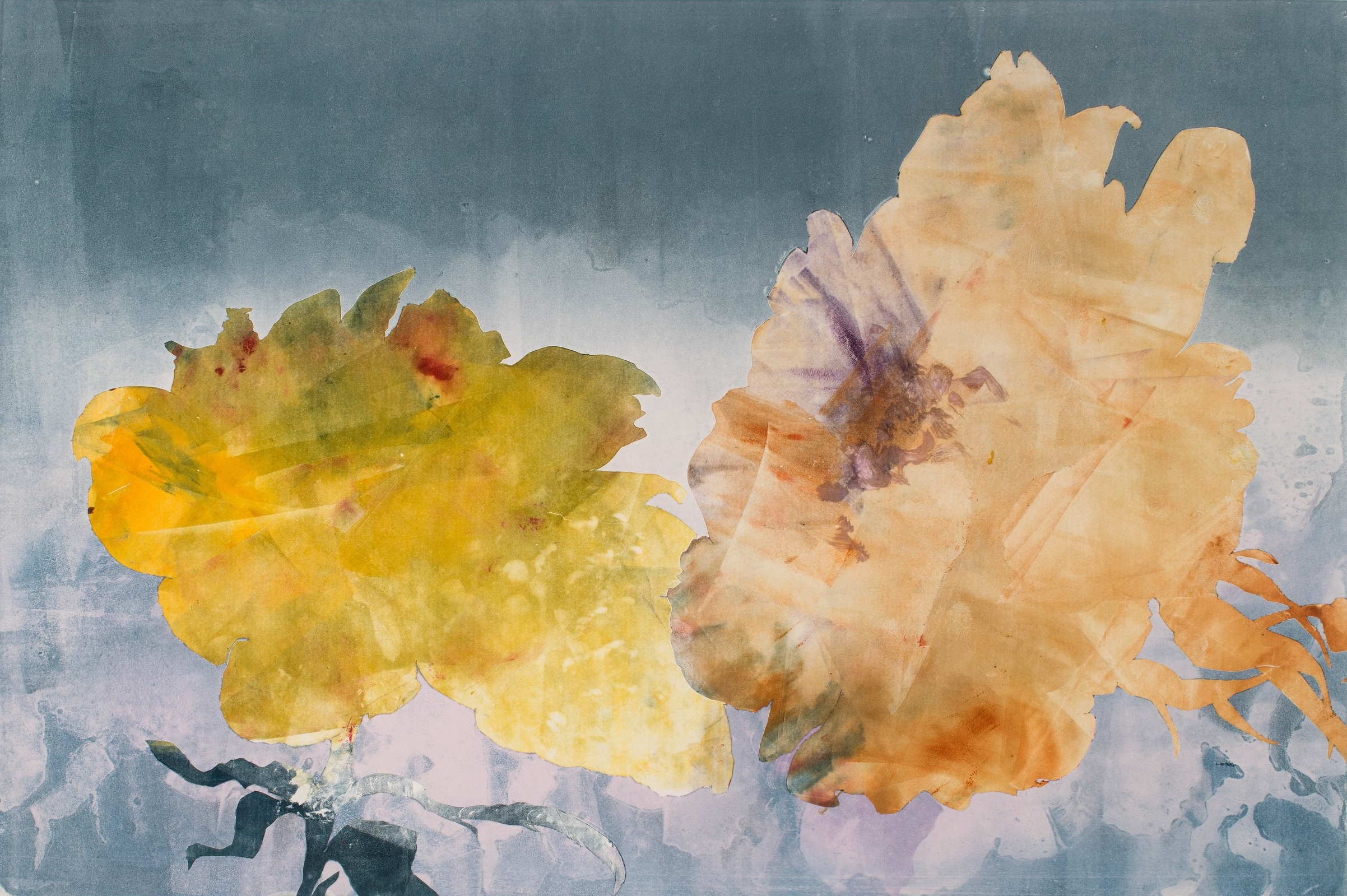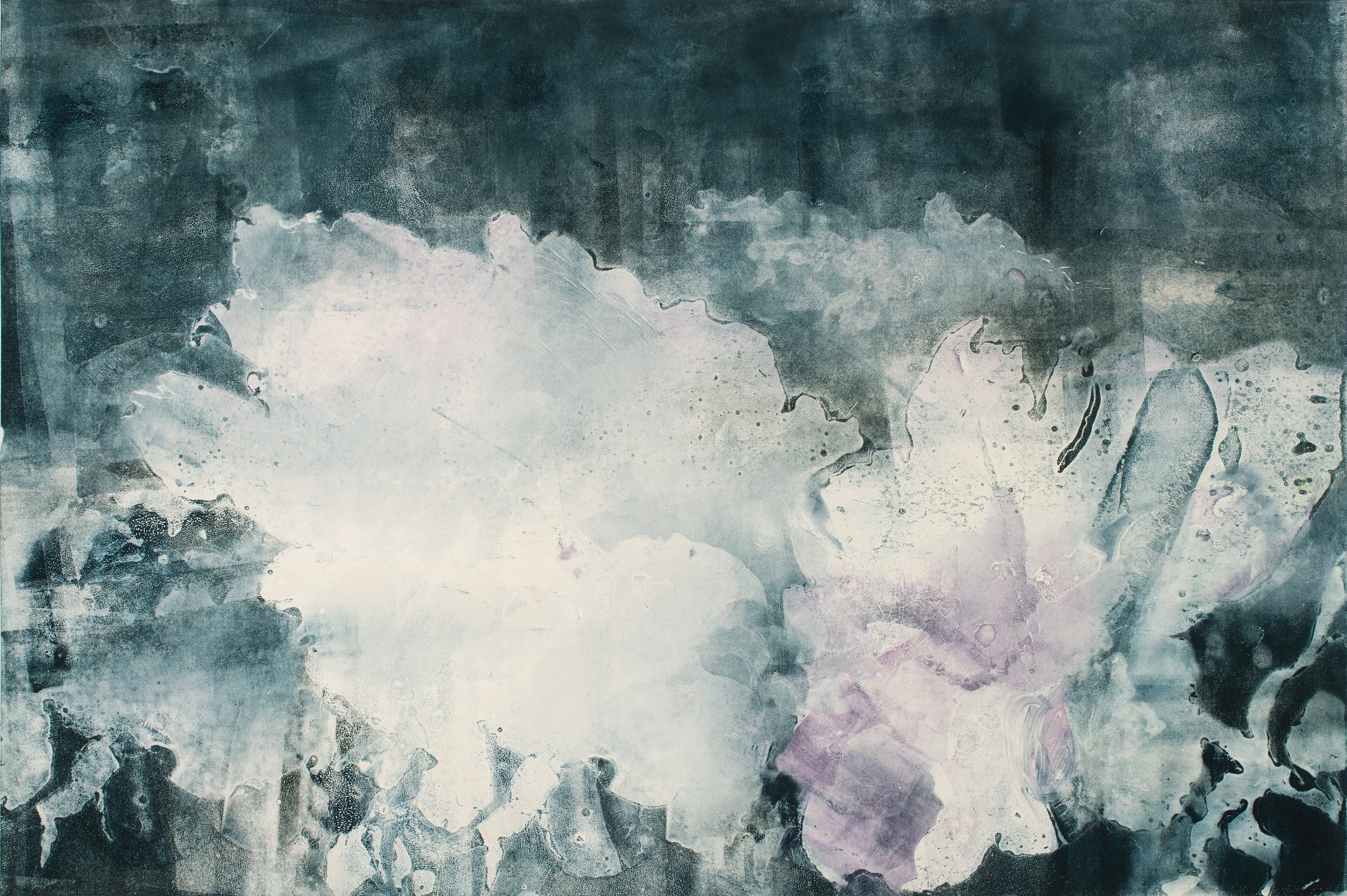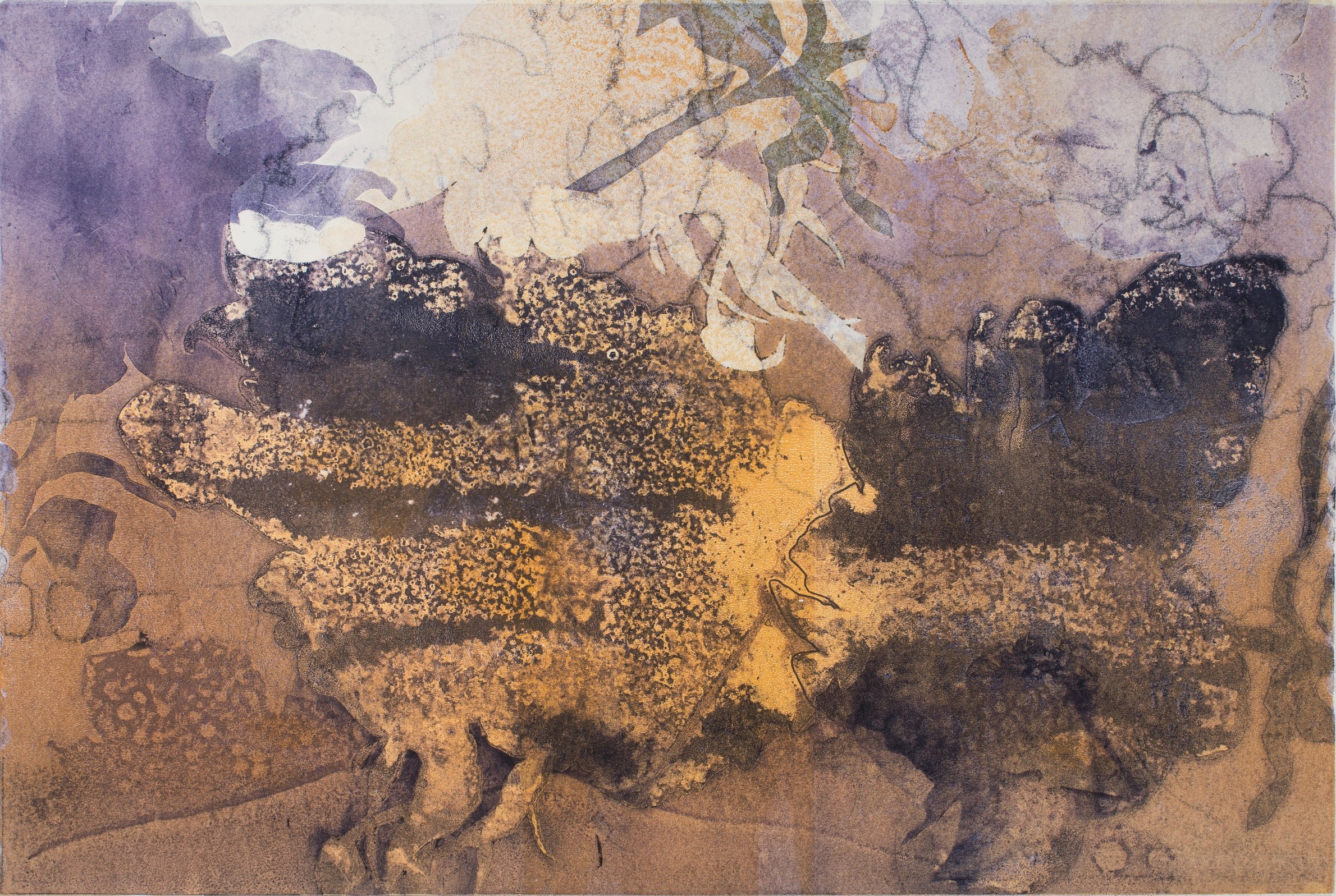 In the Garden
The numerous forms of plants and flowers are endlessly interesting subjects for me to explore through my artwork. Many of the flowers pictured here are from my garden. Observing each plant intently while working on a print or drawing renews my appreciation for each living thing.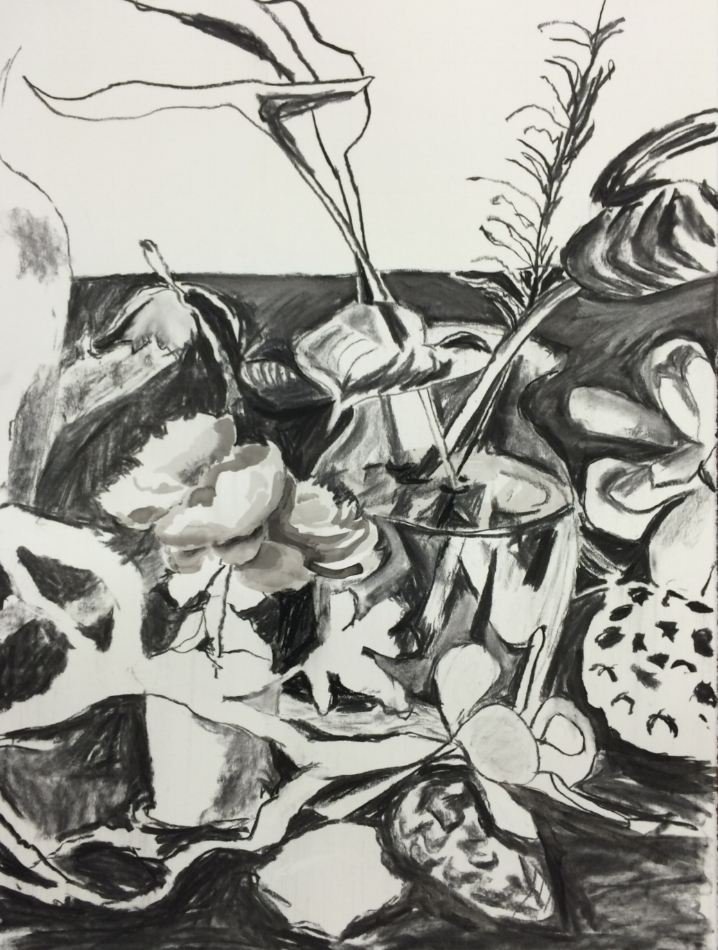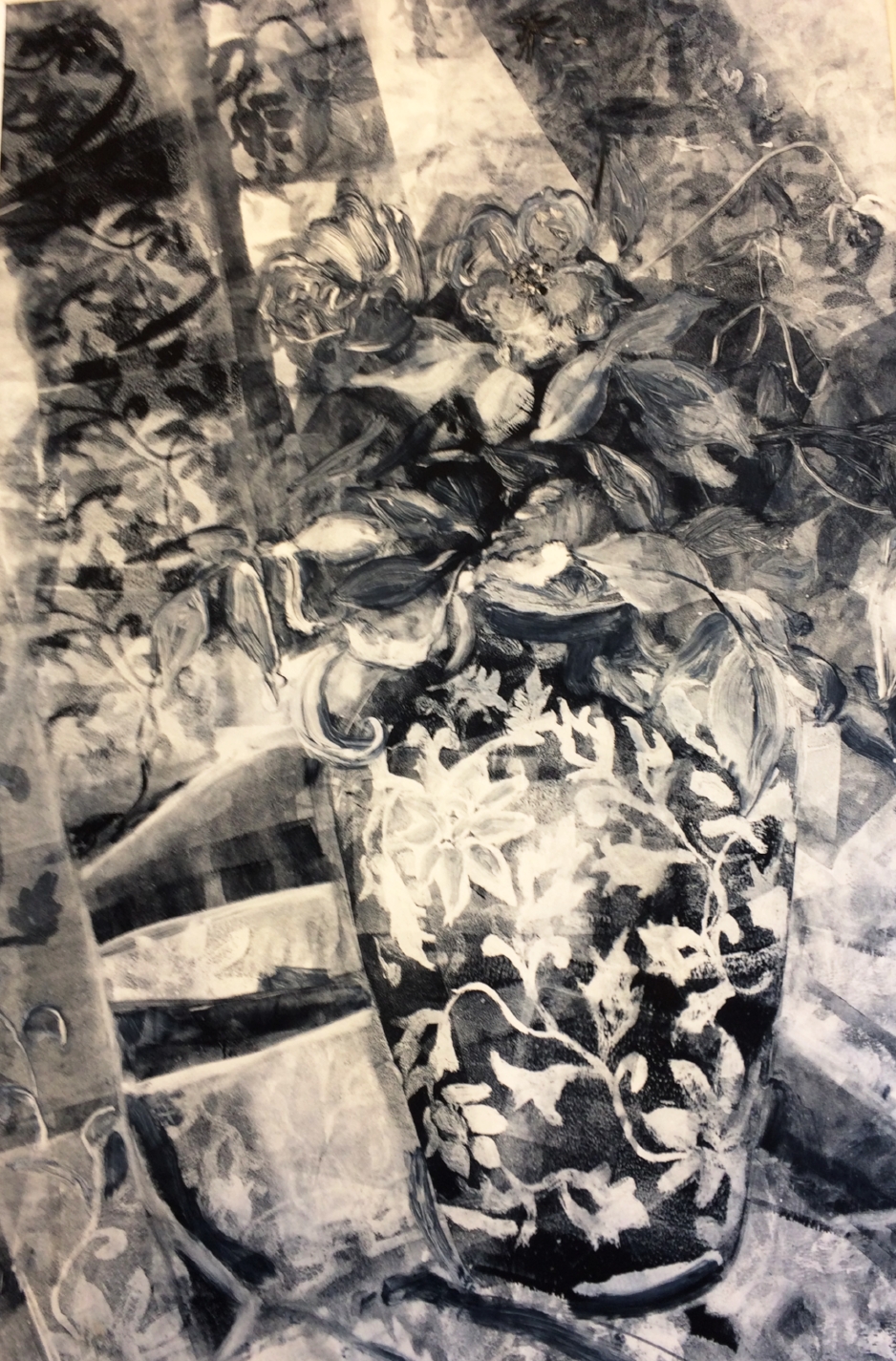 Objects of My Affection
I've learned over the years that it is not always what you paint, but how you paint it that is important. Very humble objects: a pinecone, a vase or a box of donuts can make for a very engaging work of art. Some objects become recurring players and make appearances over the years in various still life drawings and paintings.